Welcome to Joanne Edwards Millinery. If you're the Mother of the Bride, Groom or are attending the Races, we're here to help you find your perfect hat. We want you to leave us feeling confident, excited & ready to wear your beautiful heirloom piece.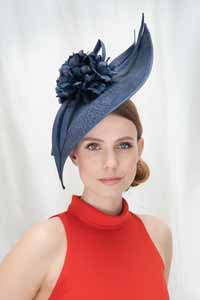 CRAFTING EXTRAORDINARY ACCESSORIES – TO SUIT YOU & YOUR OUTFIT
Autumn ~ Winter Collection
Our Autumn headwear collection includes luxurious felt percher styles, berets and disc hats. These pieces are perfectly suitable for weddings and race events.
Ensuring you feel exquisite during your most special occasion
{
"I really wanted to Thank You for the incredible effort you put in, the headpiece just made me feel so special."
{
{
"Joanne made the experience very personal. She was attentive to my wishes, gave completely honest views and came up with the hat I really wanted."
{
{
''My hat was a great success and much admired!''
{
FREE DELIVERY ON ORDERS OVER £190