My Passion
I've helped 100's of women find their perfect hat since I began the business in 2012.
My passions lie in helping others & creating elegant handcrafted heirlooms.
I want my clients to look and feel elevated, during their most special occasions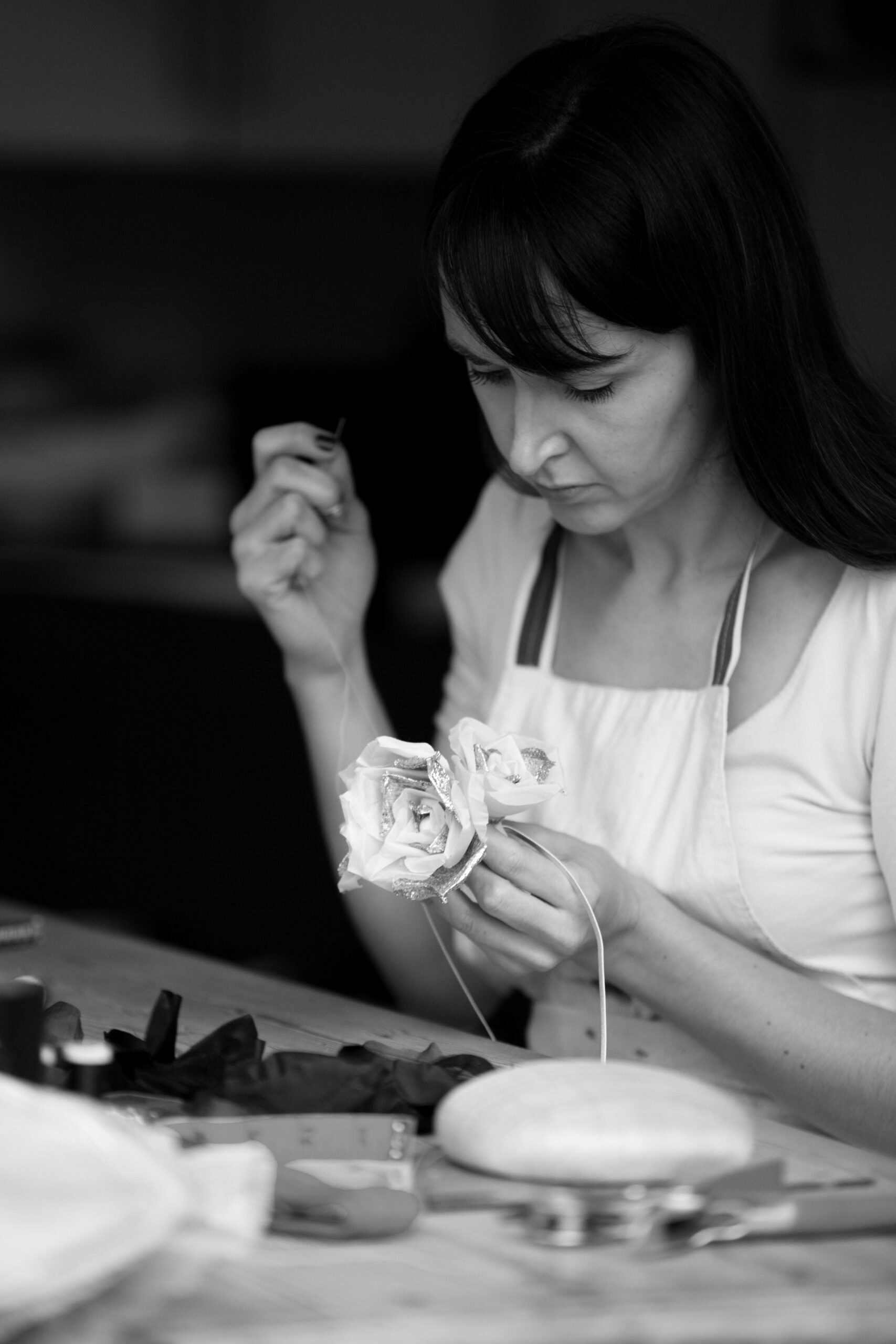 My clients are at the heart of every hat I create. It's my mission to help women feel amazing, through wearing their perfect hat or headpiece.
I understand the difficulty and time involved in finding the right hat. One which suits you, your outfit, occasion and compliments your personality and outlook. I work on a individual basis with each client to help you achieve your vision.
As a small craft business, I lovingly design and meticulously create each hat by hand.
Traditional Millinery techniques include silk flower making and hand-dyeing.
I want my clients to feel confident and excited, ready to wear their beautiful new heirloom hats.
Beautifully designed and made by hand, each hat is lovingly created by the founder Joanne, carrying with it the love of the process and the people who it is created for
From Fashion Design to Hats…
Joanne designed womenswear in London for 10 years before stumbling upon the world of Hat Design. Following study, then training with Couture Milliner Edwina Ibbotson – she set up Joanne Edwards Millinery in London in 2012.
10 years on and she's been making hats worn by 100's of clients. From Royal Investitures to family weddings. From race events such as The Melbourne Cup and the Galway Races to the Kentucky Derby and Royal Ascot.
Collaborations have included Vidal Sassoon, Appletiser, Maison Bent and Venyx World. She's held POP-UP events with L.K.Bennett for over 5 years and taught at Central Saint martins in London.
Hats have featured in UK and international magazines.
Joanne combines her passion for craft with her desire to help woman feel amazing. She loves to help her clients find their most perfect and special hat.
In 2020, Joanne moved the studio from London to Dublin.
Qualifications
1999-2002 National College of Art & Design. BDes in Fashion Design, 2:1 2011-2012 Kensington & Chelsea College, London. BTEC in millinery Design, Distinction
2015 Kensington & Chelsea College, London. Award in Education & Training (AET)