Hats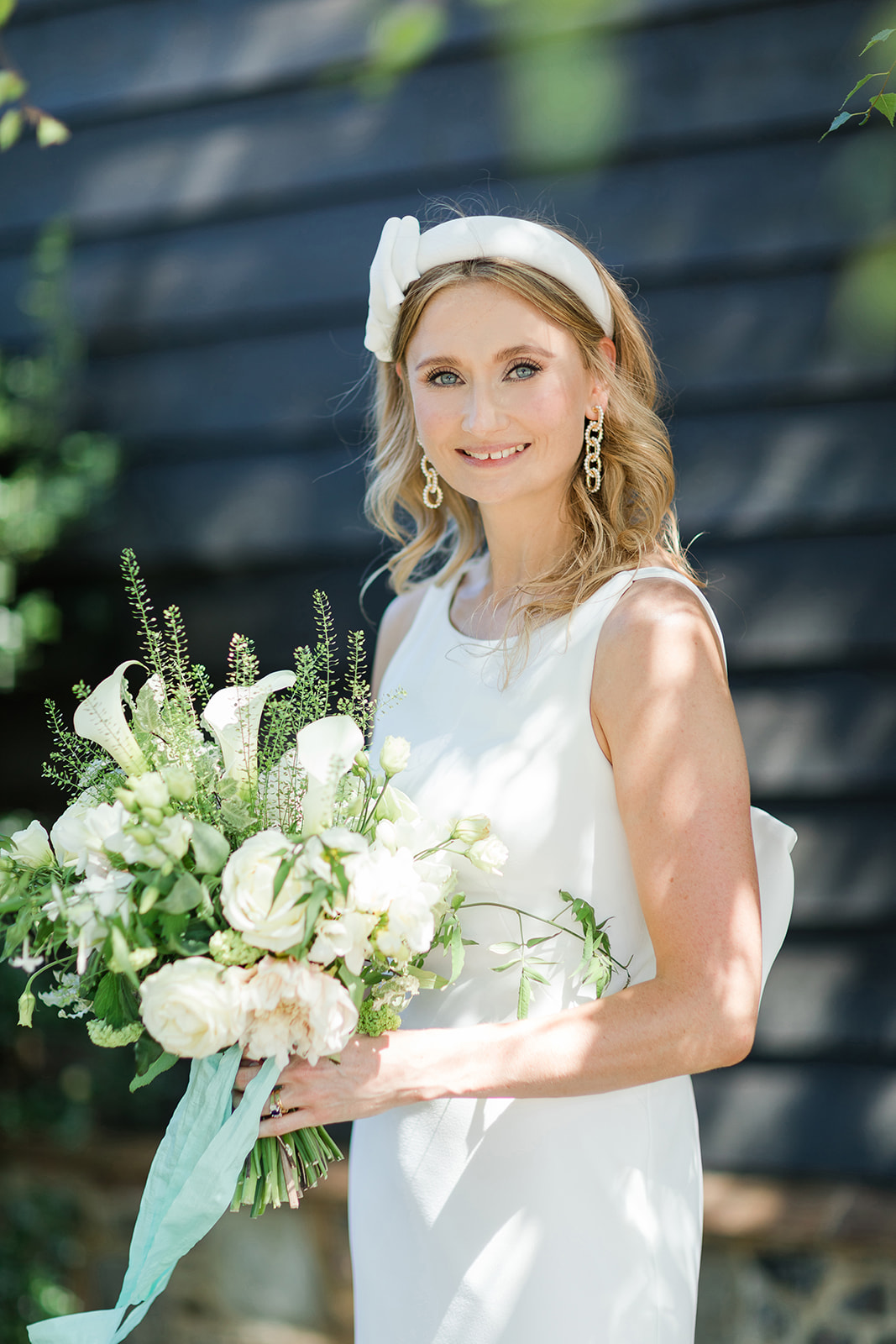 "I really wanted to Thank You for the incredible effort you put in, the headpiece just made me feel so special."
Louise Pepe (Bride) August 2020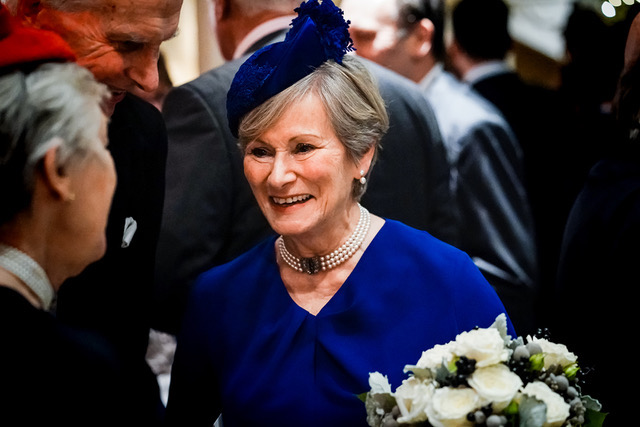 "My hat was a great success and much admired!"
Anita Morgan (Mother of the Bride) December 2019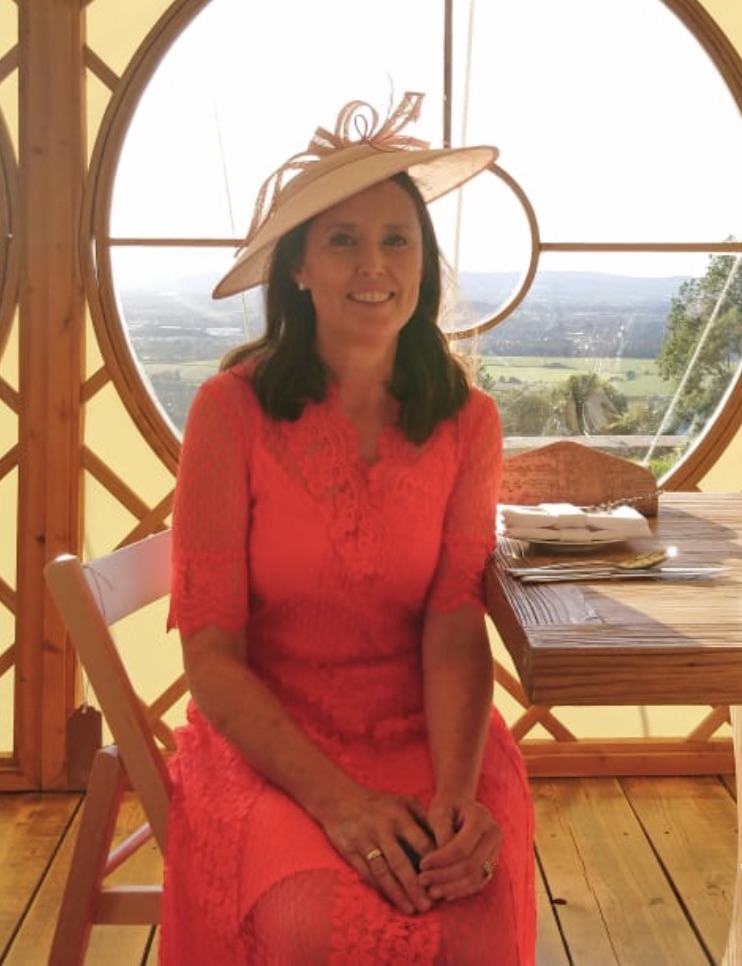 "Joanne made the experience very personal. She was attentive to my wishes, gave completely honest views and came up with the hat I really wanted. Everyone loved my hat!."
Vivien Farque (Mother of the Bride) August 2019
"You turned my dream into a reality, and gave the outfit exactly the wow factor I wanted. Thank You again."
Jacki Dunlop (Mother of the Groom) August 2019
"Joanne took her time to understand what kind of hat I was after. The outcome was something beautiful and I've loved wearing my hat for special occasions."
Anne Keotha (Wedding guest) July 2019
"I've had 3 hats made by Joanne, and experience that's been thoroughly enjoyable and fun. Joanne spends as much time as needed to create exactly what I wanted, whilst managing very diplomatically to tell me what did and did not suit me. Her artistry and talent are superb."
Joan Lindh (Wedding guest & Mother of the Groom) Summer 2019
"The amazing hat! I loved it and so many people complimented it. Thank You so much for your wonderful creation."
Janie Brooks (Mother of the Groom) July 2019
"Joanne is very responsive, human and creative! If you want a very special hat from a very special artist, Joanne is the one for you!"
Caroline Levender (far right, Hats in the park) June 2019
"Joanne created a beautiful bespoke hat for me to wear during Royal Ascot ladies day. I had the best customer experience I think I've ever had! Not only did I receive pictures of the hat as it was being made, to ensure I was happy with everything, Joanne also hand delivered the hat to my home."
Beverley Whiteford (Royal Ascot) June 2019
"Joanne is very personable and makes you feel very comfortable and welcome throughout the whole process, nothing is too much trouble. Joanne created a beautiful hat for Royal Ascot which I will continue to wear for years to come, it was greatly admired by many!"
Sophie Bean (Royal Ascot) June 2019
"I am writing to let you know that I received your incredible work of art. I'm absolutely in love with it!! Your taste is so refined and everything is perfect."
Julia Izrai (wedding guest) November 2018
"I absolutely love it – it is perfect. Thank You so much again for everything. It was a real pleasure working with you Joanne."
Estelle Ibrahmi (Bride) August 2018
"I cannot tell you how many wonderful comments I have had regarding my outfit!! Many Thanks for looking after me so well."
Linda Jamieson (Mother of the Bride) July 2018
"Joanne custom made the most beautiful hat for my daughters's wedding and also re-trimmed a hat with a beautiful handmade flower. Visiting her studio is always a treat, her enthusiasm for her craft is infectious."
Evelina Gregson (Mother of the Bride & Groom) June 2018
"As a reluctant hat wearer a morning with Joanne converted me! Joanne was so approachable and provided an expert eye to guide me to a style that best worked for me. Joanne's passion really comes through in her work. She goes the extra mile and the whole experience left me looking forward to the next occasion!"
Sally Walwork (Mother of the Bride) June 2018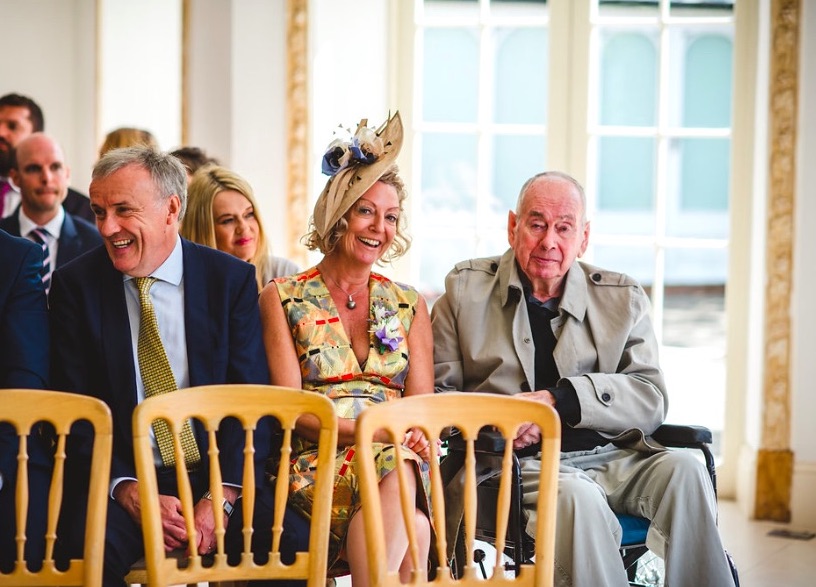 "The day was beautiful and the hat looked stunning, many lovely compliments! Thank You so much again, you helped make a special day even better."
Lynn Holman (Mother of the Bride) August 2017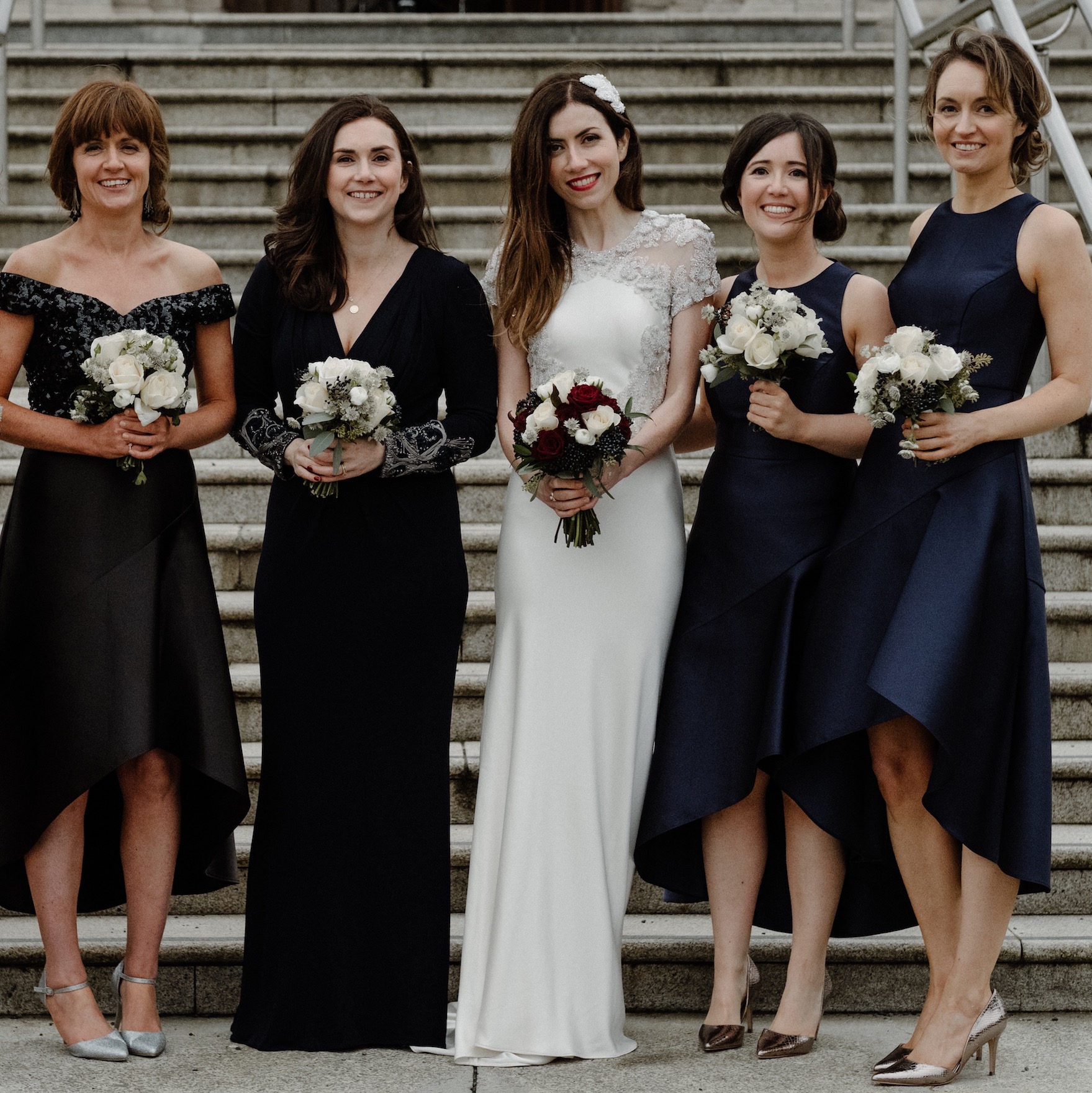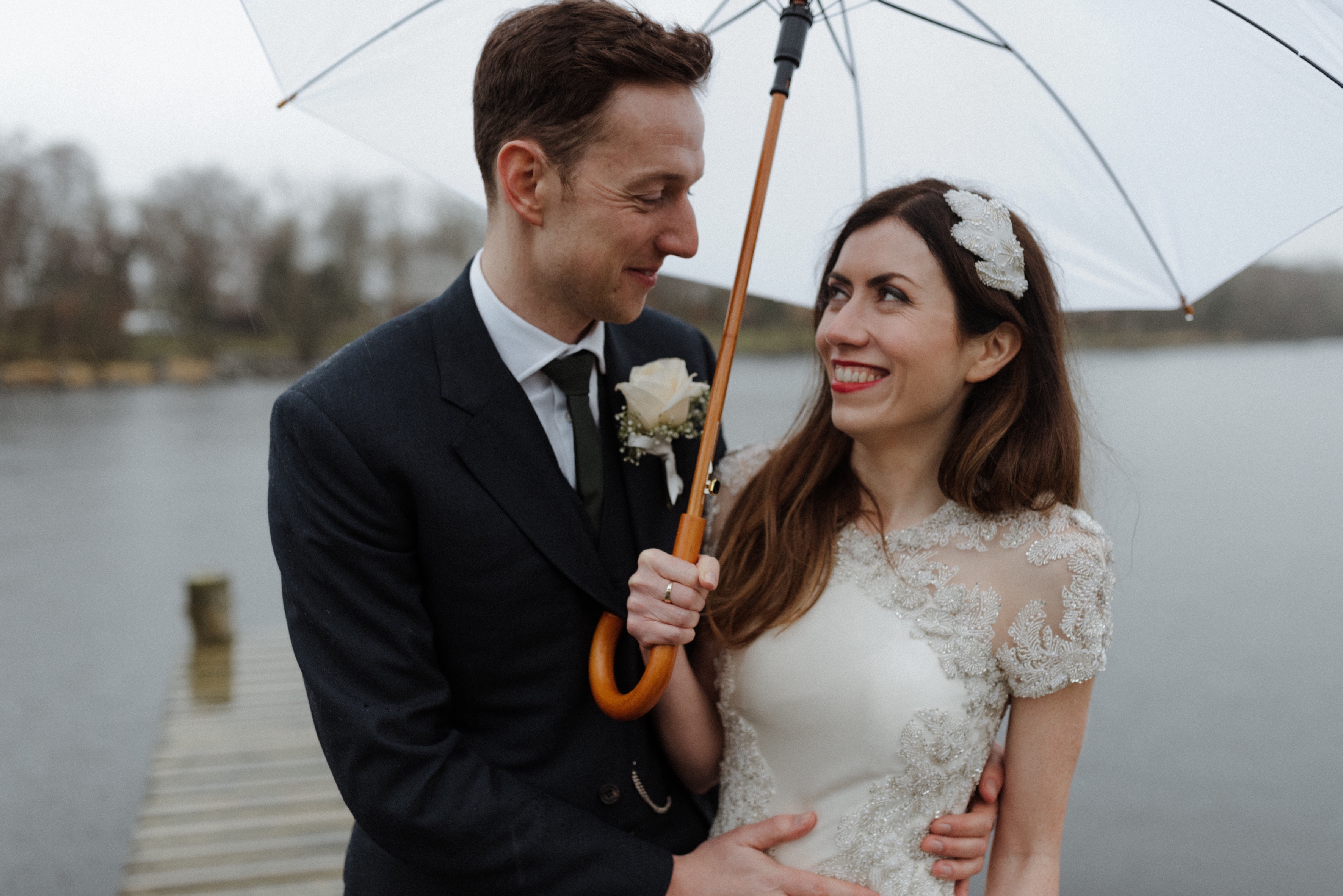 "The service Joanne provided and the piece she made me exceeded all of my expectations and tied in perfectly with my wedding dress. I received so many compliments on the day and the whole process of working with Joanne, from initial consultation to delivery of the piece was a joy."
Mary Doyle-Wood (Bride) December 2016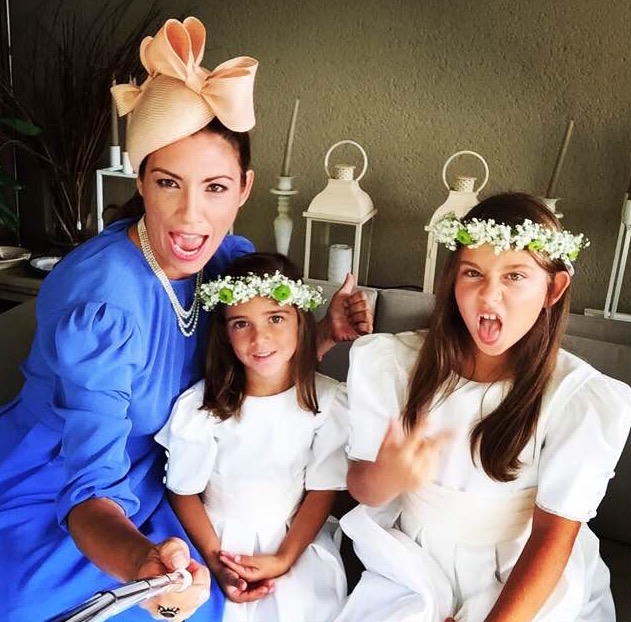 "Flawless, very professional kind person and perfect millinery, totally satisfied with my online purchase!"
Pietra (Wedding guest) August 2016
"Joanne took great care to ensure that my chosen hats were perfect for me and advice was provided on wearing and fitting. Both hats looks fabulous on – and were subject of many compliments by those in my party and from other race-goers."
Lesley, September 2016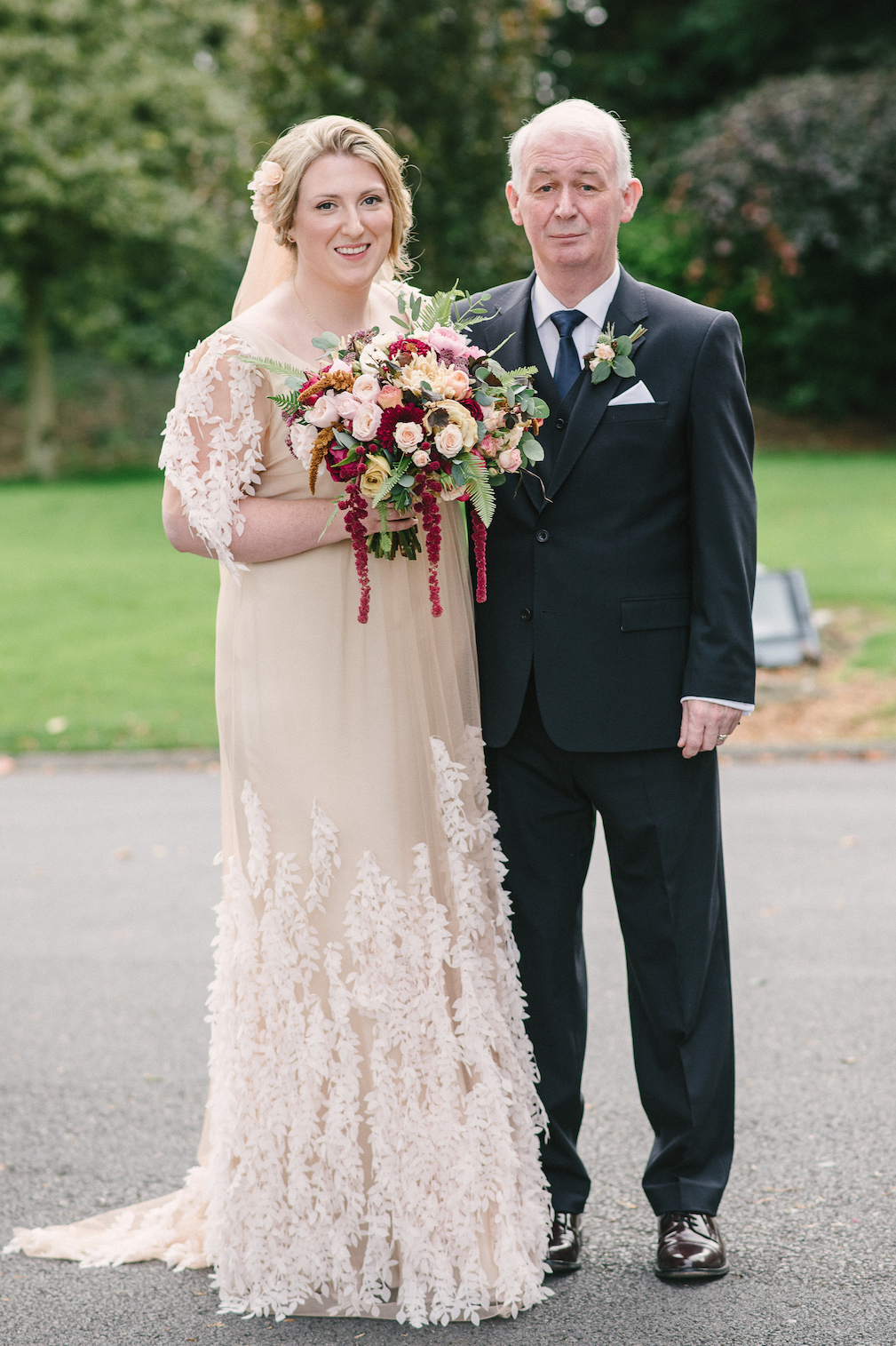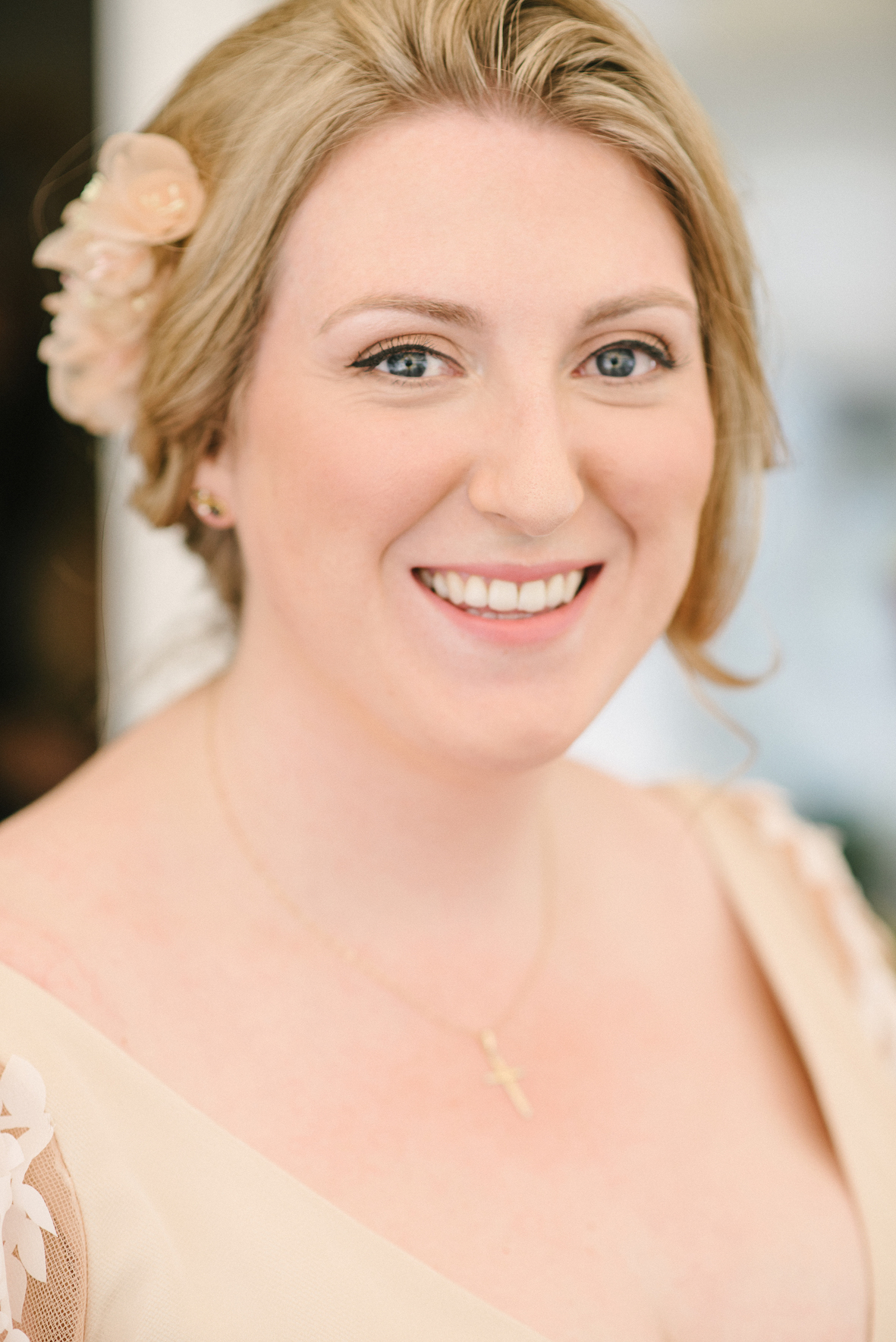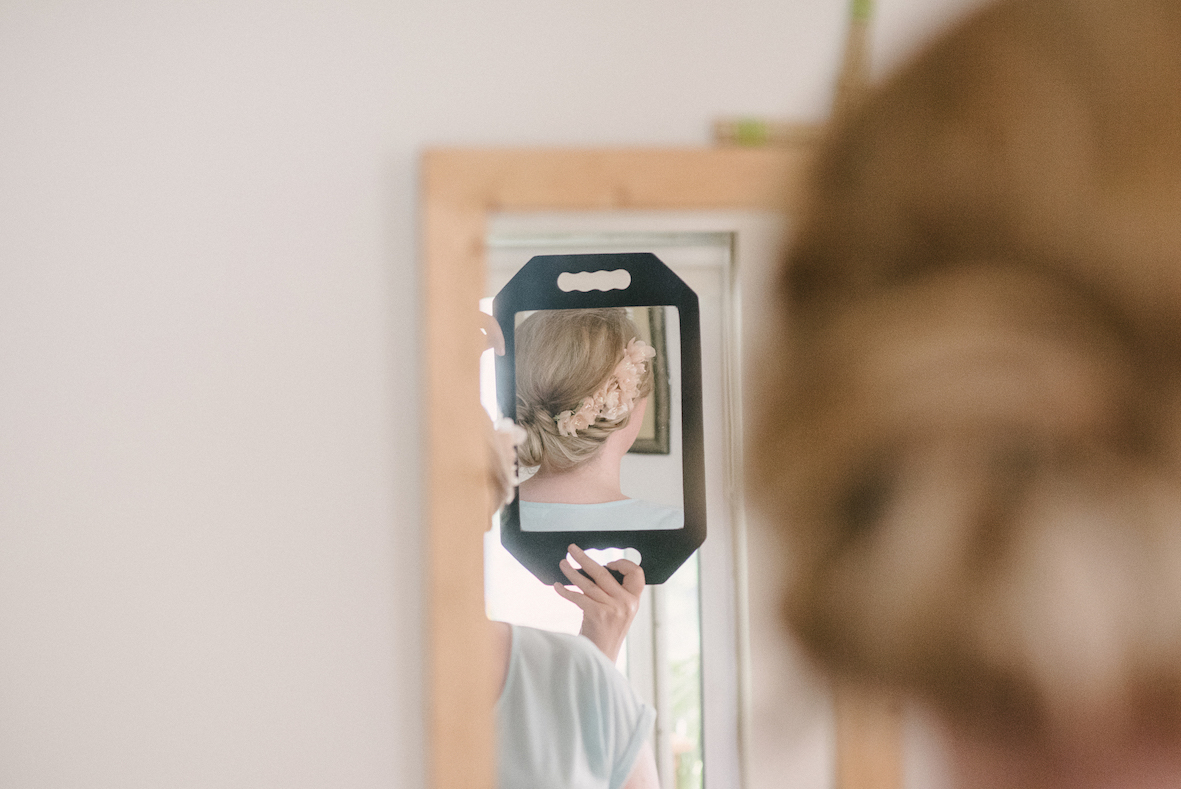 "…we discussed my Wedding dress and Joanne delivered the most beautiful sketches for me to look over. Nothing was too much trouble, even when I went for my final dress fitting and needed to make a few tweaks, she was able to fit them in very last minute. I couldn't recommend Joanne highly enough!"

Clare October 2015
"Joanne, Thank You so much for my beautiful hat which has now had two outings and many many compliments. I'm thrilled with it!"
Niamh August 2015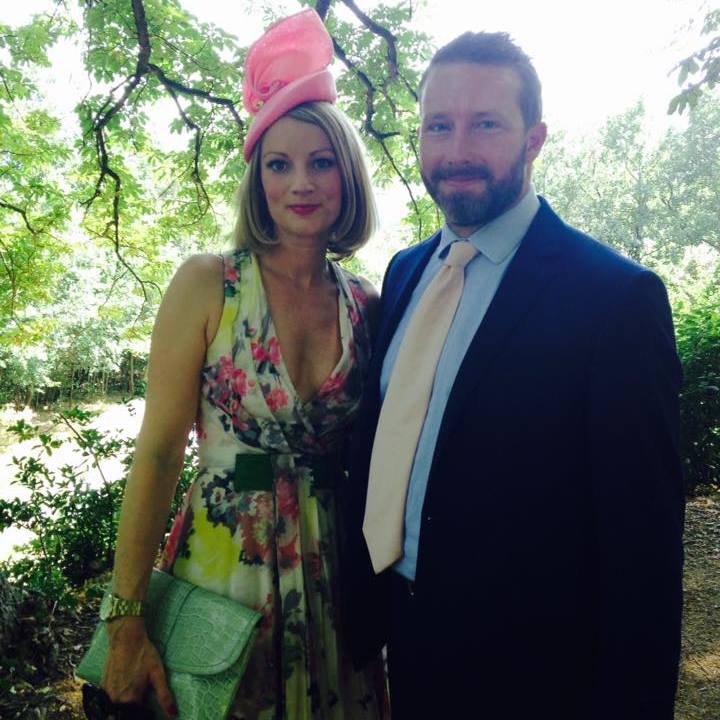 "Joanne, Thank You immensely for this fabulous hat, I loved wearing it!!!"
Jess July 2015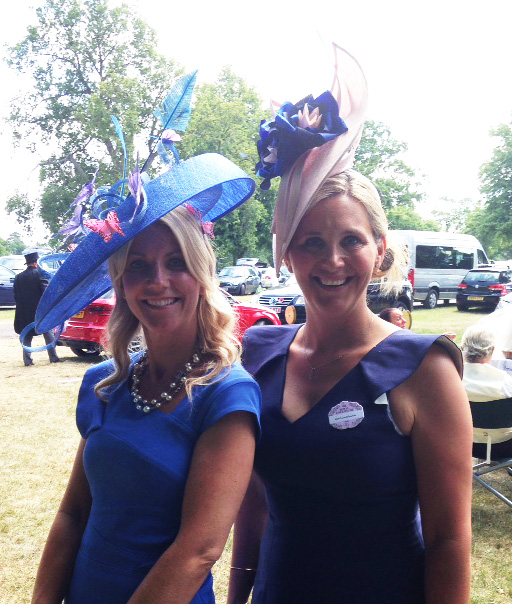 "I asked Joanne to make me a hat for Royal Ascot which exceeded all expectations. It was truly beautiful and I got so many compliments. She is an absolute pleasure to work with as she came to my house which was a godsend with small children. I would whole heartedly recommend her!"
Lucy (on the right), August 2015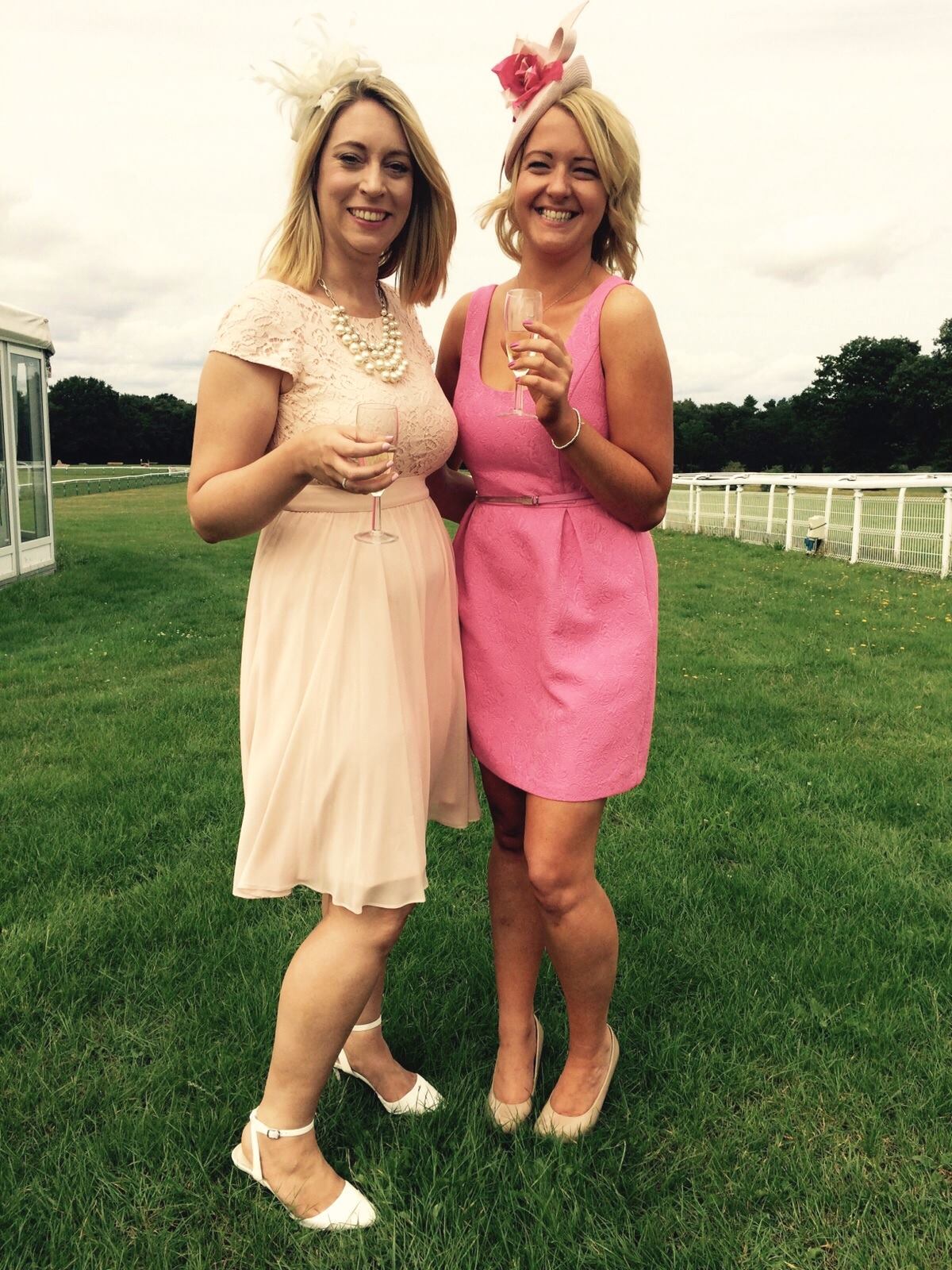 Joanne's attention to detail was fantastic, she created a hat which really complimented my dress which I felt fantastic wearing!
Francesca, October 2014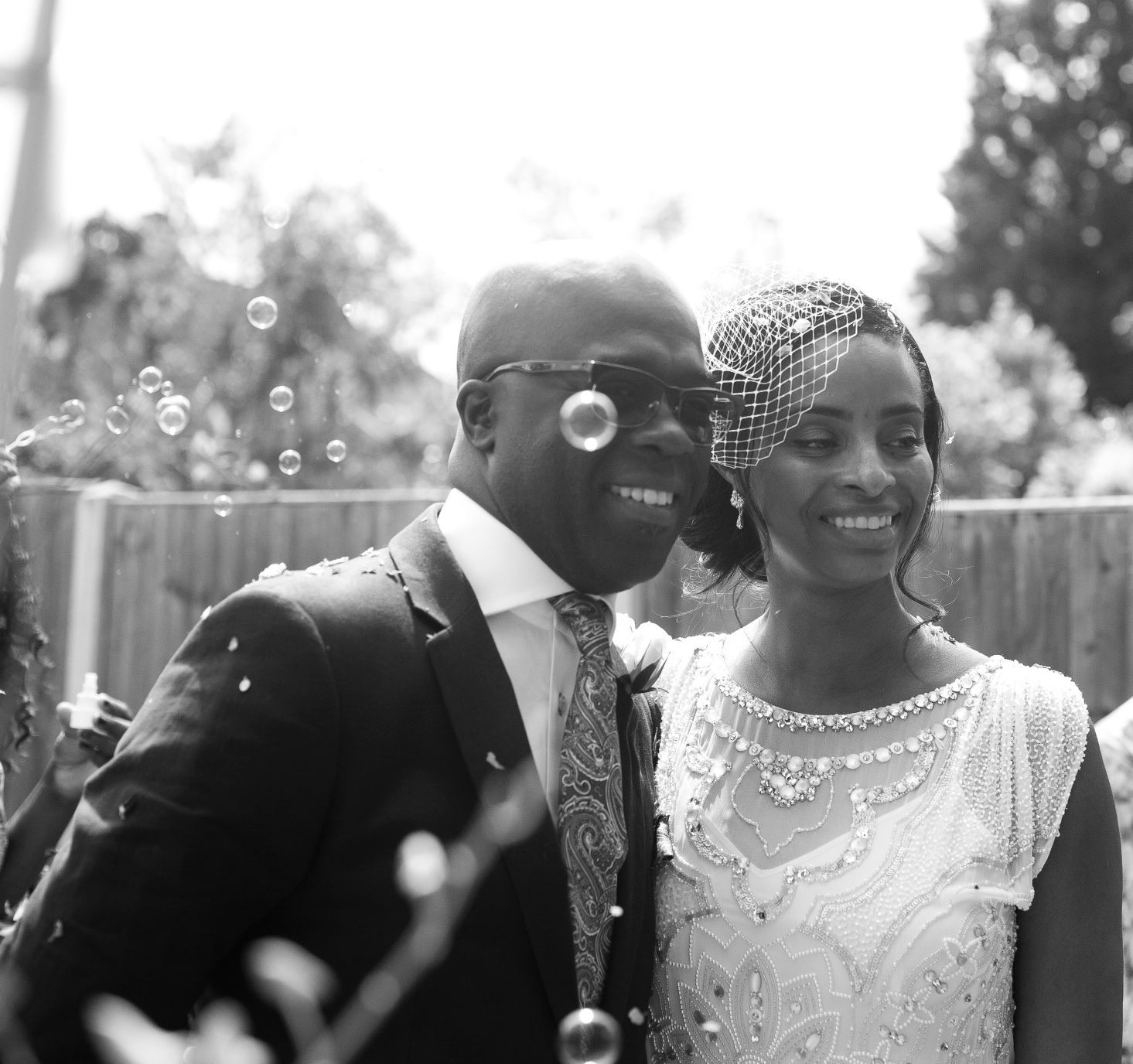 "Thank You Joanne for creating my gorgeous headpiece for my special day in such short notice. I just knew you would create the perfect piece."
Deborah July 2014
"I asked Joanne to create a headpiece I could wear with two different wedding outfits. She worked with me to select the perfect design and colour, keeping me updated and involved throughout the creative process. I love my headpiece and I can't wait to wear it again!"
Fiona June 2014
"After seeing some of Joanne's work I knew it would be every bit the perfect and unique accessory that I was seeking for my Wedding day. The final headpiece was something truly unique, designed and created to such high standards and so beautifully matched using the lace from my dress."
Ruth July 2013  
'…creativity, professionalism, attention to detail beyond belief and such a wonderful personality to top it all off. Thank you so much for my fabulous bespoke hat – it was just perfect, such a joy to wear and I received so many wonderful comments!"
Aoife August 2012 
"With nothing more than some pictures of the Betsy Johnson dress (as I live in San Francisco), Joanne sent numerous swatches and drawings and worked extremely closely via email with me to create the most wonderful headpiece. She has incredible attention to detail, really knows what works and her passion for her craft really comes across in her designs. I felt fabulous at the wedding and can't even begin to count the numerous compliments I had on the headpiece. Thank you Joanne!"
Louise, August 2012
Workshops
"Thanks to you, I am now even more eager to learn more about Millinery than before the course. Thank You for explaining things so clearly and with such passion. Thank You also for your patience and all the useful tips you gave us."
Aimee V March 2020 (Headbands weekend course, Central Saint Martins)
"Joanne was so clear in explaining, letting me practice and try the techniques… It was also helpful having something to take home and practice outside of the sessions. I really felt like I have learned some good millinery skills."
Laura Dancer March 2020 (Millinery Hat Classes)
"Joanne is so knowledgeable and explained each step so I understood why a particular approach is taken and the pros and cons of alternative methods. There is lots of hands on work to craft the hat and a lovely friendly relaxed atmosphere. Thank you Joanne!"
Vicky Griffin January 2019 (Millinery Hat Classes)
"Thanks for a lovely day of full immersion Millinery! I've got lots of Design ideas and feel like I have a clear idea of the next year or two now…thanks for a great day!"
Kate Thomas September 2018 (1-2-1 Millinery)
"It was an intimate class of 3 and I had a great time learning from Joanne and my fellow classmates. I wanted to make a dual-tone Fascinator….Joanne was patient in helping me to work out the technicalities and we had fun experimenting together. Thanks to her guidance and assistance, I learned new skills and I'm really happy with the result. I'd highly recommend Joanne's classes to anyone."
Serene Wong, September 2018 (Fascinator Workshop)
"This was the second course I have completed with Joanne and I cannot give her enough credit for how informative and skilled she is. The class was intimate with 3 people participating, meaning Joanne was able to give a huge amount of time to each student. I am so pleased I completed this course and would recommend it to anyone".
Sophie Bean, August 2018 (Silk Flower-M aking Workshop)
"From the moment I booked only the course, Joanne was there to help. It started with Joanne checking what colours I wanted to use to create my Fascinator. Then with her guidance throughout the course and the small group size, everyone had enough support to achieve a breath taking outcome, whilst working at their own pace. I thoroughly enjoyed my day and look forward to booking onto my next course with Joanne."
Katy Smith, August 2018 (Fascinator Workshop)
"Joanne was very professional and took the time to explain each and every step. She made my first Fascinator design look so easy to make, Thank You Joanne!".
Olivia Pambou, August 2018 (Fascinator Workshop)
"We had a wonderful day with you and I certainly have the enthusiasm to make more in the future!"
Adele Doran, April 2018 (Fascinator Workshop)
"Thank You so much for the lovely Sunday, was great to attend your workshop and learn something new"
Yi-Mei Lin, April 2018 (Fascinator Workshop)
"I really enjoyed our class and am very happy with my new Fascinator! Thank You!"
Raju Gajarawala, April 2018 (Private Fascinator Workshop)
"Thanks again for a wonderful day. Love my Fascinator and cannot wait to wear it and show it off!"
Janell Quarderer, April 2018 (Private Fascinator Workshop)
"Thank You for such a fun day – I enjoyed the day enormously!"
Caroline McDonald, April 2018 (Fascinator Workshop)
"Dear Joanne, Thank You so much for a wonderful day. I learned a great deal and had a lot of fun at the same time!"
Diana Daniel-Dawson, April 2018 (Fascinator Workshop)
"Loved it! Thank You Joanne"
Hannah Lane, April 2018 (Fascinator Workshop)
"LOVED IT! Excellent day! just what I was looking for. Joanne explains everything so well & the fact that is is a very small intimate group helps to get the most from the day. I am now confident to make the flowers for my sons Wedding cake! & I will be back to learn more Millinery skills (my granny would be proud! – she was a Milliner!!)"
Ann Clark, March 2018 (Silk Flower-Making Workshop)
"It was a great course – I'm so proud of what I made…. I had great fun and have since been trying to resist buying ALL the tools and silks!"
Heather Murphy, March 2018 (Silk Flower-Making Workshop)
"It was a great course – I'm so proud of what I made…. I had great fun and have since been trying to resist buying ALL the tools and silks!"
Heather Murphy, March 2018 (Silk Flower-Making Workshop)
"I wanted to say a big Thank You for a wonderful workshop today – it was a lovely way to spend a Saturday, making silk flowers in your cosy and inviting studio. Thank You for your patience and warmth and for sharing your expertise and experience with us. I really enjoyed the process and went away with a feeling of accomplishment having made two beautiful Silk flowers"
Alexandra Moreton, March 2018 (Silk Flower-Making Workshop)
"Having studied Millinery previously but lacking confidence, in late 2016/early 2017 I took a course of private tuition with Joanne. We covered a range of topics including Flower-making, Felt, Straw and Bridal. The course was excellent and I learned a great deal. Joanne is lovely, has extensive experience in Millinery and is also a very good teacher. She was happy to answer my questions (however silly they seemed!) and would make sure that I understood and had a chance to practice the techniques being taught. I now feel much more confident and I would highly recommend courses with her"
Claire Griffiths, 2016/17 (1-2-1 Millinery Tuition)
"A huge Thank You for a great week at CSM. It was a real change for me from the norm and a treat to have such attentive and intensive tuition. I am inspired to create more and thanks for the advise about goal-setting.
Kate Thomas, September 2016 (Central Saint Martins/Short Course)
"My millinery course by Joanne was an amazing experience! Joanne is super professional and talented, with vast knowledge and experience. She teaches with a lot of patience and takes into account the abilities of the student. I learned a lot of millinery techniques and flower-making skills and would really recommend the course as I got so much out of it"
Netta Gabor, November 2016 (1-2-1 Millinery Tuition)
"During my five-day course with Joanne at Central Saint Martins, we learned not just the basics of fabric flower-making; Joanne paid great attention to everyone's individual learning needs, which ranged from making a floral headband for a young daughter to embroidering silk with tiny fabric flowers for a fashion portfolio. There was a professional and friendly atmosphere throughout the course which allowed each of us to improve our skills and to enjoy craftsmanship!"
Veronie Willemars, September 2017 (Central Saint Martins/Short Course)
"I'm excited to put my new skills to use Joanne, thank you so much for your encouraging and hands-on tuition in how to make couture silk flowers. So inspiring"
Summer-Rayne Hallowes, September 2017 (Central Saint Martins/Short Course)
"I learnt so much from Joanne during my 3-day silk flower and floral headpiece making one-to-one course. It was great being in her studio and seeing a milliner in action and being able to ask her anything about the creative and business side of what she does. Joanne was very generous with providing details of suppliers that she uses and helped me with the silk flower irons that I would need to get started.
Pauline Yau, May 2017 (1-2-1 Millinery Tuition)